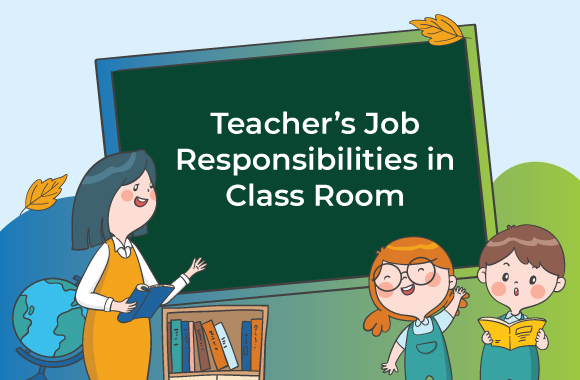 It is necessary to happy with your Job but without time organize you can't.
"Work smarter, not Harder" is a phrase that resonates with teachers across the nation still today. With all the work that teachers have to do, they are often looking for ways to save time in the classroom. Fortunately, there are a lot of ways to organize your time and help streamline your workload, no matter at what level you teach and what your job.
Kindergarten Teachers Job
One of the best ways to utilize teachers time effectively in the primary class is to check work as students progress through their problems. Because kindergarten assignments are typically simplistic, it is easy to walk around and provide immediate feedback for their mistakes so that students can correct their mistakes.
Students in Primary first through five often enjoy helping out in the classroom and are often responsible enough for more complex chores. A classroom job or chore chart can be used to track weekly chores for students. These tasks may range from picking up papers off of the floor, passing out papers, putting books away onto the bookshelf, and taking papers to the office.
It is important to note that students should not be asked to use cleaners for cleaning their mess. A better idea is to send a note to their parents and explain how to create a mess in their classroom and explain what type of activity perform in the classroom, it's the student responsibility to clean their mess It is also a good idea prior to initiating a chore chart to send home a note explaining how chores are used in the classroom and what chores students will be asked to perform so that parents can grant permission for their child to participate in the classroom jobs.
Middle-Class Teachers Job
Since middle school class sizes are often larger than elementary classes, a quick way to organize student work and check for missing assignments is to assign students numbers. The teacher can then quickly put all the papers collected in numerical order which will allow the teacher to see who has not turned in the assignment and this also makes recording the grades quicker as grades will go in the grade book in order.
In this Era Students in high school can easily utilize an online platform such as Google Classroom, or any other virtual classroom software to work through assignments and complete tasks which can be organized online. It is a time-saving technique that can be used during part of class time. In India, there are lots of boards to create their list of what to do for creating a better board of examination. Schools Hiring Portal has around India's every board's teacher's job for different subjects.
Multiple Grade Levels Job
The main function of the multigrade teacher is to teach students by imparting knowledge not just follow a curriculum. Teachers must be able to develop skills and inculcate desirable values and attitudes among pupils. No matter what grade students are in, there are some tricks of the trade that assist in saving time for teachers. For instance, class routines are highly effective in saving time for all teachers. If work is on the desk and students know the routine of entering the class, putting their personal items away, and getting started on their desk work, time is not wasted. In addition, once students are settled and working, the teacher can then take roll without having to first quieten the class and then waste time calling students' names. The teacher can then quickly look to see who is absent.
Another time-saving technique for any classroom is organization. When a teacher wastes time looking for a stack of papers, a lesson plan, or even a computer file, it can be very frustrating. Taking the time at the start of the year to set up a classroom that is user-friendly can help the teacher save time throughout the school year. Hanging files can sort papers for each class period, the use of tabs and folders on the computer, and even filing emails for quick retrieval are all ways to systematize your documents.
Finally, a key component in saving valuable time for teachers is collaboration. Collaborate with others on lesson planning, creating assessments, and even on techniques, they use to save time in their own classroom. There is great power in working cooperatively with peers.
Teachers have three loves: love of learning, love of learners, and the love of bringing the first two loves together.
– Scott Hayden